HIS RX 480 IceQ X² Roaring Turbo 8GB

產品編號
HS-480R8DTBR
EAN 編碼
48951390 11548
散熱器
IceQ X² Roaring Cooler
GPU
AMD Radeon HD 480
芯片時脈
1338 MHz
記憶體 時脈
2000 MHz
記憶體
8192 MB
記憶體類別
GDDR5
記憶體介面
256 bit
介面
PCI Express x16 (PCI Express 3.0)
顯卡大小
29.3 x 14.5 x 4. 2 cm
包裝盒大小
34 x 24 x 8 cm
產品重量(連包裝盒)
0.910 kg
Availability
HIS RX 480 IceQ X2 Roaring Turbo 8GB
delivers Premium VR & Gaming Experiences beyond HD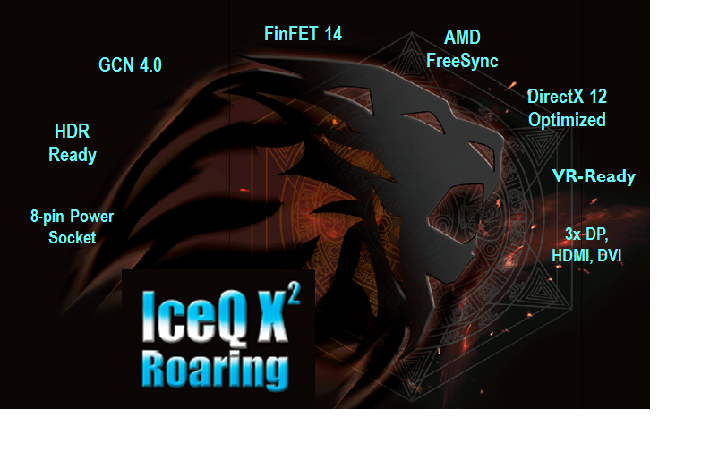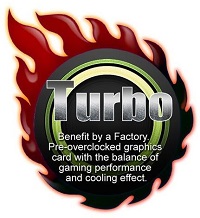 The Advantages of HIS RX 480 IceQ X2 Roaring Model:

Metallic Fan Shroud and Back-plate
Creates

Strong

KING LION Image

for the

NEW Radeon RX

Series models

Offers

Stronger Protection

both on fansink and the components at the rear of PCB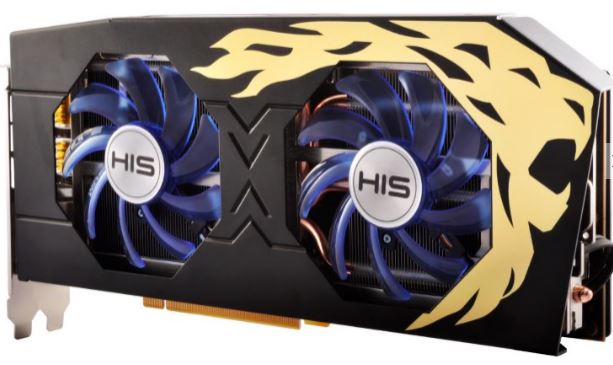 0dB Smart Fans
Prolong the life-span

of the fans

Start to spin when the GPU temperature reaches about 60

0

C

Stop spinning when started & when GPU temperature drops to about 50

0

C

Provide a silence environment

for

enjoying Home Movie & Casual Gaming
Advanced Composite Heatpipes
The Heatpipes are specially made to

increase the total surface area for

removing heat from GPU.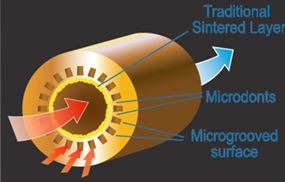 Integrated VRM Heatsink
The heatsink is designed to integrate with the main block of Heatsink/Heatpipes

Much more effective to transfer heat away

from

HOT VRM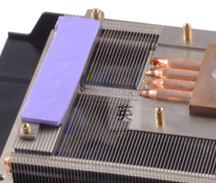 Digital Power Components
Adopts

International Rectifier (IR)

Digital PWM ( IR3567B)

Provides

6-phase

output with variable gate voltages &

instant monitoring

through HIS OC Tool

Better

Overclocking

Performance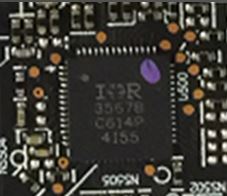 Factory-tuned Turbo Clock
Turbo

Clocks

tuned & tested

at factory.

Offers

more stable

Turbo

Clocks & boost up the Overall Performance.

HIS RX 480 IceQ X2 Roaring Turbo 8GB

delivers Premium VR & Gaming Experiences beyond HD

Premium VR Experience

Ready for the future of VR

Engineered to provide premium VR experiences to a wide range of users. Experience the most immersive virtual reality environments when paired with leading VR headsets

Exceptionally Comfortable VR

Experience beautifully rich and immersive VR experiences with advanced comfort and effortless compatibility. Avoid nausea and motion sickness, made possible by the AMD LiquidVR™ initiative, featuring ground breaking Asynchronous Shaders. The Radeon™ RX 480 graphics card, combined with AMD LiquidVR™ technology already in use by leading head-mounted display (HMD) vendors, provides an exceptional platform for a fully immersive and comfortable VR experience.

Gamer Optimized

Prepared for Future Game

Get ready for a whole new level of gaming at 1440p with the Radeon™ RX 480 graphics card. Powerful Async shaders and new geometry capabilities enable unique support for DirectX® 12 and Vulkan™ in the best version of Graphics Core Next yet.

Smooth Gaming

Every PC gamer knows how incredibly smooth gaming can be at a steady 60+ FPS. Now you can have that low-latency experience at virtually any framerate with AMD FreeSync™ technology.

Premium Gaming Streaming

RadeonTM RX 480 GPU based on the Polaris architecture is a dream for anyone that's serious about streaming and recording their favorite games: 4K, H.265, 60 FPS, virtually no performance impact.

"Future Ready" Technology

Cool Efficiency

The Polaris architecture precisely combines the latest FinFET 14 process technology and AMD's advanced power, gating and clocking technologies for a superior cool and quiet gaming experience.

Quiet Gaming

Offer silent gaming features which dynamically optimize sound volumes based on actual temperature and workloads.

Premium HDR

Radeon™ RX 480 graphics card's brand new display engine and HDR ready capabilities equip you for the new wave of HDR displays, content and the future of gaming. Modeled after the acuity of human vision, HDR vastly expands the range of colors and contrast ratios that can be shown by compatible displays. HDR-ready games and movies played on an HDR display appear strikingly sharp, colorful, and vivid, with enhanced contrast and sophisticated nuance compared to even the most stunning SDR content.

Game Changing Control

Radeon Software

Enable the ultimate in performance, features and stability to ensure an exceptionally smooth and fast out-of-box experience, and one that can get better with future updates.

Radeon Wattman

Push your hardware to the limits. Radeon Settings takes customization to a whole new level with per state control over clocks, voltages, and temperature. (formerly AMD Overdrive)
What's in the box
HIS Graphics Card

Driver Disc

Quick Installation Guide

8-pin power cable
Model Name

HIS RX 480

IceQ X²

Roaring Turbo 8GB
Chipset

AMD Radeon RX 480

Memory Size


8192 MB

Memory Type
GDDR5
Core Clock


Base 1120 MHz, Boost Clock 1338 MHz

Memory Clock

8

Gbps

Memory Interface

256 bit

Power Supply
Requirement

500W (or greater) power supply with one 75W 6-pin PCI Express power connector recommended.

Max. Resolution
(per Display)

DisplayPort 1.4 - 5120 cx 2880 pixel resolution @ 60Hz
HDMI 2.0b - 4096x2160 pixel resolution @ 60Hz


Interface
PCI Express 3.0 x16

Outputs
3 x DP + 1 x HDMI + 1 x DVI
System Requirements
PCI Express® based PC is required with one X16 lane graphics slot available on the motherboard
500W (or greater) power supply with one 75W 8-pin PCI Express power connectors recommended
NOTE: Minimum recommended system power supply wattage is based on the specific graphics card and the typical power requirements of other system components. Your system may require more or less power. OEM and other pre-assembled PCs may have different power requirements.
Minimum 4GB of system memory/ 8GB recommended
8GB (or more) system memory recommended for AMD CrossFire™ technology
Installation software requires CD-ROM drive
DVD playback requires DVD drive
A display with digital input (HDMI, DisplayPort or DVI) is required
Blu-ray™ playback requires Blu-ray drive
Supported operating systems include Linux®, Windows® 10 and Windows® 7
64-bit operating system highly recommended.


The terms HDMI and HDMI High-Definition Mutlimedia Interface and the HDMI logo are trademarks or registered trademarks of HDMI Licensing LLC in the United States and other countries.
Post your comment
Comments will be reviewed by the editors before being published, mainly to ensure that spam and irrelevant material are not published . Please feel free to comment!
We strongly encourage you to use your real name. E-mail addresses are required in case we need to follow up with you directly. We won't publish your e-mail address unless you request.





HIS has won over 1700 awards with AMD graphic solutions from major media worldwide.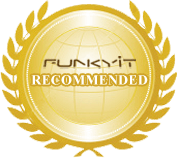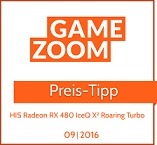 HIS hat sein AMD-Sortiment um das Custom-Modell "Radeon RX 480 IceQ X² Roaring OC" erweitert. Wir haben die werksübertaktete AMD Radeon RX 480 auf den Prüfstand geschickt!

回上頁